The Checklist for new home owners
Appliances:
1. What will it cost to buy what i need?
-Appliances
- Washer and dryer
- Refrigerator
Furniture:
- Will my current furniture be used? will i have to purchase new?
Window Treatments:
- What is the cost for blindes?
Yard Care:
- Will i need to purchase a Mower?
-Can i afford to Landscape a yard?
Repairs:
- Are you prepared for repairs on a home?
- can you afford upkeep for a home?
Utilities:
-Have you budgeted for the monthly utilities on a home?
- Check with the utility companys to get averages
Buying a new home is a big deal and the little things can add up quickly. make sure your buyers are informed so they do not end up in a bind later down the road after the excitement has worn off.
Candyce Astroth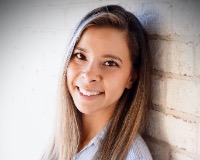 Author:
Tanya Gorman
Phone:
408-316-3512
Dated:
April 9th 2013
Views:
699
About Tanya: ...