Rivers And Spires Clarksvilles Most Awesome Free Event April 14th To The 16th
If you haven't gone to Rivers & Spires in Clarksville Tennessee yet, it's worth going! There are tons of free things to do for everyone, seriously everyone... I won't go into to much details on the actual events that will be happening because you can find all of that information by clicking right here. The website has all the information on all of the events that will take place when and where. I will say that I just heard today that Tristan McIntosh, American Idol contestant, will be performing on one of the stages. I hope everyone goes to enjoy this free event. I just wanted to give a couple quick tips that I learned from the last time.
1. If you looked at the map there, the entire downtown area is shut down for concerts, events and vendors. Wear comfortable walking shoes and prepare to be assaulted by all the vendors giving away free stuff. Some of the stuff is useful but most of the time it's just something you end up throwing away anyway. On the other hand, if you are looking for more information on what they are offering this is a great place to ask questions and get information your need!
2. Make sure to bring cash before hand. Food and drinks are bought with tickets at this event. You will have to purchase tickets from various ticket booths throughout he event. You might be able to use your cards this year but cash is so much faster to deal with here. I recommend that walk through a little bit to see what you want to eat and only buy the exact amount of tickets you will use. They cannot be exchanged back and you will lose your money if you have extra tickets.
3. Try to carpool with friends or family. There is parking available down there but this is a huge event and you usually have to park a little ways away. I tried to drop my wife and kids off close to the event and find a spot to park. Then I meet up with them at a place we decided. It worked the best for us and might as well for you too!
4. This is an important one! Make sure you check out the schedule before hand. We missed a couple events last year that we would have liked to go to because we didn't look at the event schedule!
If you guys have been before and have some tips of your own please message me or share them in the comments. I will get them added in if you message me. I hope this is somewhat helpful. Have a great time at this free event!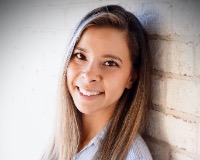 Author:
Tanya Gorman
Phone:
408-316-3512
Dated:
April 11th 2016
Views:
735
About Tanya: ...