My New Found Enjoyment In Clarksville
I have never been one to exercise much because of of my ability to get bored easily. However, my husband kept badgering me to participate in Yoga with him. He finally convinced me one day to attend a hot yoga class at Raja Hot Yoga in Clarksville. I was nervous because I was unsure of what the experience would be like.
It was an amazing class. It was definitely hot and humid but I felt amazing after it was over. The staff at Raja Hot Yoga are amazing. It does not matter if you are a first timer or have been going there for ages, they treat all clients the same. They offer unlimited hot yoga for $55 a month or a drop in rate of $8. However, what sets them apart from other yoga studios, is their generosity. If you do not have the amount to pay for a class, they will accept a donations. Raja wants everyone to experience hot yoga, regardless of financial difficulties.
They now have two studios in Clarksville and another expected to open within four to six weeks.
Please take a look at their website and attend just one class. I am sure you will be hooked like I am. I promise you won't be disappointed with the people or atmosphere. The owners, instructors and clients of Raja Hot Yoga are all accepting of everyone.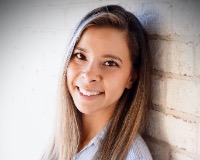 Author:
Tanya Gorman
Phone:
408-316-3512
Dated:
February 12th 2014
Views:
1,400
About Tanya: ...