Holidays Are Underway
Holiday season is well underway, Tennesse, and I hope that everyone is enjoying life and everything that it has to offer. As I sit with my family, at my grandmother's house and eat TONS of left over food and sweets, I can't help but to appreciate a family that stays together. My grandmother's home has been standing since before I was born (over 30 years), and throughout my parent's life. It is "The Place" for family gatherings for Thanksgiving, Christmas, and any other occasion we use as an excuse to see each other. I assure you, after she is long and gone, dancing in heaven, with my grandfather, it will remain "The Place" to be.
My grandparent's (first time home-buyers), home started out as a small house, but as their family grew, so the home followed. It was always beautiful and spacious, with 4 bedrooms and 2 bathrooms, but the family room lacked luster. The transformation happened when my mom and her older sister hit their later years in high school. My grandparents added on a family room almost the full length of the house! They created the space so they could celebrate with family and friends as the girls embarked on their new journey as adults. Since then, it houses all of us when we come in town.
I do not intend to bore you on my trip through nostalgia...but isn't this the idea and purpose of buying a home? Aside from having a place to live...
The answer is: DUH!
Love your life, love your family, love the holidays, and my-goodness! LOVE your home.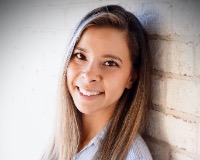 Author:
Tanya Gorman
Phone:
408-316-3512
Dated:
November 29th 2015
Views:
568
About Tanya: ...