Forget The Tennessee Heat
This morning after rushing around, eating, showering, ironing clothes, feeding the dogs, and all the other chores that need to be done before heading to work, I stepped out the front door only to be hit with a blast of hot, sticky Tennessee air. I immediately started to complain to myself "It's only 8:30! This day is going to be miserable! Why don't I live in Colorado?!" My mood had gone from positive, to horrible in a matter of seconds.
On the drive to work I realized what a baby I was being by letting the heat and humidity ruin my morning. After all, it's not like I have to work outside in it all day.
The point is, sometimes we all need to be snapped out of a bad mood and realize that there is plenty to be happy for. For example, I'm happy that I'm currently writing this from the comfort of an air conditioned office. I'm happy that it's only Tuesday, and that means I have a full four days to accomplish all the things I need to do before the weekend. I'm happy that as bad as the summers can be here in Tennessee, it will only last a few months. And I'm happy to live in one of the fastest growing communities in the nation.
There is so much opportunity here in Clarksville. Something most people simply don't have. There is always something new and exciting to do or see here. So if you're new to the area, take some time to adjust to the heat, and find something to be happy for!
For ideas on things to do or see in the Clarksville area, email me at sreneau@kgthomes.com
-Seth Reneau
Kristin Gwaltney Team – Keller Williams Realty
930-C Tracy Ln, Clarksville, TN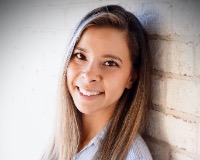 Author:
Tanya Gorman
Phone:
408-316-3512
Dated:
July 14th 2015
Views:
569
About Tanya: ...