Feb 28 2018 14777 1
If you're looking to find a new home for yourself and your family, working with a realtor is an important option to consider; even in the age of online listings, there's no substitute for real, on-the-ground relationships and knowledge. You'll find that hiring a realtor can be one of the best investments you make; a realtor's process is more in-depth than it might appear. Here's a brief look into how a realtor goes about finding you the home that you're looking for.




A realtor looks at the details beyond areas and amenities:

When you're looking for a new place to move into, some of the first things you'll consider are the area of the space and the amenities available nearby. And these are definitely important things to consider. But there's a lot more to take note of when you're looking at a new home, and a lot of it is unseen, or is easy to miss. A realtor looks into details such as the plumbing, the electrical wiring, the locality, the laws of the neighborhood, and the ins and outs of a new home. This can help you get the best deal within your budget, and avoid pitfalls that you might not think to ask about.

Realtors can find homes that you didn't know were available:

Not all homes that are up for sale or open to be rented out can be found online or in the classifieds. Sometimes, some of the best houses in a neighborhood are unlisted, but realtors have access to nearly all of the real estate information that's doing the rounds, meaning that they may know of some great homes that you could find even when online and print listings don't include them.

A realtor can tell if you're paying the right price:

When you go about looking for a place by yourself, there's no doubt that you can find a great home. However, the chances are that you may not be able to judge whether the price you've been asked to pay for the property is fair. A realtor can help you with this by checking if the asking price is correct for the kind of home, location, amenities and technical details you're looking at. And of course, they can help you negotiate the price too.

Realtors handle the paperwork:

Buying a new home involves quite a lot of paperwork – and in some places, even that is an understatement! There are legal documents involved, including the written offer, the written and signed counteroffer, and specific clauses related to repairs and maintenance, or the details of the transfer. The paperwork can be a lot to handle, especially if you have no prior experience in this area. Realtors, however, are experts in helping you sort through the paperwork easily, and they can look it over for you, and work with your lawyer, to see if everything's in order.

If you want find a great new home, a realtor is an often-overlooked secret weapon. Let us help!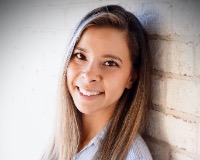 Author:
Tanya Gorman
Phone:
408-316-3512
Dated:
March 1st 2018
Views:
397
About Tanya: ...