FREE Buyer Services
One of the biggest questions I get asked when I work with buyers is, "how much am I going to have to pay you?" The truth is, as a buyer you do not have to pay to be represented by an agent. This is great because usually in order to get phenomenal service or a quality product you have to pay an astronomical or unreasonable price. Not the case here because the sellers pay to sell their home. Meaning that they are paying a commission to the agent that is listing the home for sale. That agent, in turn, will split that commission with a cooperating agent in the sale of the home. Leaving you with $0 in agent representation fees.
It is still critical that you hire the best agent possible to represent the needs of you and your family in the transaction. The Kristin Gwaltney Team at Keller Williams Realty is one of the top real estate teams here in Clarksville Tennessee. My opinion is biased because I am a member of this team. It is also biased because I see he hard work, dedication, resiliency, team work, and long hours that each person is putting in. We work hard as a team to ensure that you are the most informed buyer on the market. That will allow you to make the best decision possible for you and for your family. With over 30 years of combined experience, we know how to treat our clients.

For more information on how we can help you find your new home, contact us any time to set up a no hassle, no obligation, and no pressure buyer consultation TODAY!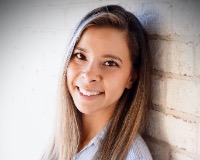 Author:
Tanya Gorman
Phone:
408-316-3512
Dated:
March 28th 2016
Views:
567
About Tanya: ...