Do I Need A Real Estate Agent
You may just be beginning the process of home buying. Maybe you haven't even been pre-qualified through a lender. It's a possibility that, in a distant dream of yours, you've secretly been browsing listings for a few months now and haven't even told your spouse. Some are hesitant to seriously begin looking since it's such a huge decision...so they just keep putting it off.

Depending on where you're at in the process, or if you've done it before or not, there's probably a few questions and uncertainty flooding your mind.

Where do I begin? Do I need a Realtor to represent me? Can I just go straight to the seller and buy a house so I don't have to pay Realtor fees? How am I going to pay all those closing costs? How does all of this work?

If you've never done it before it can be a little overwhelming. And most people just jump into it without any direction and end up going from Realtor to Realtor without having any stability in the process. Needless to say, they've made they're experience into a much bigger headache than it really is or ever should be.

How do I find a Realtor? Can they only show me the houses that they have listed? Why can't I just go on all the different real estate sites and just inquire about the homes on there?

One of the most important things in the whole process is finding a home is first finding a Real Estate Agent to represent you. There is nothing wrong with going on real estate sites to look at homes. The only downfall with that is, if you keep inquiring about homes on those sites, you will be bombarded with a ton of different agents blowing up your email and phone. That already sounds like a big headache. Your Realtor can send properties to your email and set you up on mailing list, so if any new listings come on the market that meet your criteria, you will be notified immediately. Now, that saves you a ton of time!

So the biggest question in this whole process is, How do I find a Realtor? Once you find a Realtor to work with, he/she will be able to guide you through the whole process of buying a home, getting pre-qualified, answering all your questions, and finding the home you've been looking for.

Find one Realtor and talk to them. Don't go from site to site and Realtor to Realtor. WIth over 600 real estate agents in the Clarksville area, you're going to be approached by more than one Realtor. Eliminate the headache, and build a stability to your process by hiring ONE Realtor to work for you. With this being a buyers market, as a buyer, the cool thing is, you won't even have to pay your agent any Realtor fees. The seller pays that. And most of the time, your agent will be able to negotiate for the seller to pay most, if not all, your closing costs. Pretty cool, huh?

Your Realtor has access to all listings regardless of what company they are listed with. Don't fall into the trap of thinking you have to go straight to that particular company or agent that has that home listed in order to get a great deal. It won't save you any money. Just find yourself a Realtor that can focus on your needs and what you're looking for. Let that agent work specifically for you and represent you, and I promise you, in the end you'll be one happy buyer!

If you are in the market to buy or sell a home, feel free to contact me directly at toddahenderson@gmail.com. I'll go to work for you!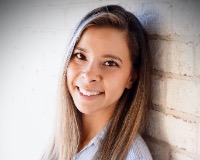 Author:
Tanya Gorman
Phone:
408-316-3512
Dated:
July 2nd 2013
Views:
785
About Tanya: ...