Clarksville TN Real Estate Agent Myths
We get a lot of similar questions about similar things when it comes to real estate. I wanted to try and address a few.
Myth #1 - I can only show you properties listed by my company. This is untrue. The truth is, all any real estate agent can show any property with a for sale sign in the yard. In most cases agents will also show properties that are listed for sale by owner. You would just have to let your agent know before hand. They will need a little time to get in contact with that owner and set up a showing for you. The process is just a little different when it comes to for sale by owners. We also have access to what is called the Multiple Listing Service (MLS). This is a service that Realtors pay to have access to. It allows us to share tons of property information on. It is also updated to the minute with real time information on homes. Most importantly this is how we can gain access to any home on the market!
Myth #2- Realtor fees are too high! This is a matter of perspective to home sellers but completely untrue if you are looking to buy. If you are a looking to but a home you don't have to pay a penny to be represented by an agent! All agent fees are paid for by the seller. That is why for sellers it is a matter of perspective. If you are selling your home an agents commission can seem high. However, according to the National Association of Realtors, nation wide homes sold by real estate agent sell for more money than those sold by owners. You pay for exposure and experience, and you want to get the most money possible from your home. A good agent will be able to do all of that and maximize your profit. If you don't see the value in hiring an agent to sell your home, you might need a different agent.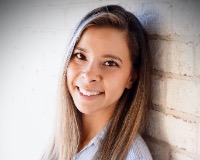 Author:
Tanya Gorman
Phone:
408-316-3512
Dated:
April 26th 2016
Views:
763
About Tanya: ...