Cheddars Finally Coming to Clarksville
Cheddars Casual Cafe is finally on it's way to Clarksville, TN! Arlington, Texas was the birth place of this inviting neighborhood restaurant in 1979 and now has over 130 restaurants operating in 23 different states. Clarksville's Trane plant finalized the sale of a portion of it's Wilma Rudolph Boulevard planting parking lot to the corporation of Cheddars Casual Cafe. Construction has already begun and is nearing completion.
Founders Aubrey Good and Doug Rogers envisioned an inviting neighborhood restaurant that offers hand-made, high quality food at a reasonable price. They wanted their guests to feel valued and respected and were determined never to compromise those basic fundamentals. Their dream became a reality in 1979 when Cheddars opened the doors for the first time in Arlington, Texas, thus starting a great tradition of quality.
They offer a great menu that features some of their homemade favorites that are still prepared in-house and from scratch! Their goal at Cheddars is to be a great restaurant that serves quality food fresh from the kitchen in a friendly, comfortable atmosphere at a fair price.
This should be exciting to any Clarksvillian that is always seeking a restaurant for their family that is out of the norm. Why would you drive to Nashville when you can stay close to home and have a great dinner with your family and friends?
Cheddars Casual Cafe, usually known as just Cheddars, opens up new possibilities to your family that is just next door to the mall and only miles away from subdivisions like Farmington, Stones Manor, and Boyer Farms.
When Cheddars opens up it's doors for business, be sure and set your GPS to 2697 Wilma Rudolph Blvd and I promise you from personal experience, that you, nor your belly, will regret it!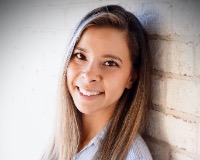 Author:
Tanya Gorman
Phone:
408-316-3512
Dated:
April 24th 2013
Views:
2,215
About Tanya: ...