Aug 22 2016 23731 1
Do You Need A Buyers Agent?
Many years ago when I was driving around and saw the home I had to have, what did I do? Probably just what you are doing, call the number and speaking with the agent who's name is on the sign then set up a time to look at the home. I made the same #1 Mistake most all home buyers make! The agents name on the sign is the agent who works for the seller. They are called the Listing Agent and their job is to get the best deal for the seller, not you!
I ended up writing an offer with this listing agent, not knowing that I could have had my own Buyers Agent at no additional cost to me. I did not have an experienced professional buyers agent looking out for my best interest. I most likely could have paid less for the property, negotiated additional repairs to be done and saved a lot of stress and sleepless nights as this agent was not responsive to my calls and needs but I am sure he was doing this with his seller.
I want you to learn from my early mistakes, so do yourself a favor find yourself an exceptional buyers Agent with at least 3 to 5 years in the business who can look out for your best interest's. There will be many benefits to you when someone is working with you hand in hand.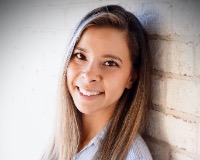 Author:
Tanya Gorman
Phone:
408-316-3512
Dated:
August 22nd 2016
Views:
1,748
About Tanya: ...