A Good Real Estate Agent
When your buying a new home, you cant afford to have your wants and needs lost in translation.
However, it can be difficult to put into words exactly what you want. After all, when searching for the perfect home, it could be a matter of you'll "know it when you see it."
A good real estate agent can translate your desires into a dream home.
Maybe you want a big back yard - but while you're out looking at homes, you begin to realize that there's a difference between a big back yard with just enough space for your needs and an enormous lot with too much maintenance.While you're searching, your agent should be able to see the distinction through your eyes and point you in the right direction. He or she will help you refine your vision of grand cookouts and steer you to a home with something a little more manageable.
Many home buyers think they want a gracious historic home with charm. An old home can require lots of upkeep and updating. Heating systems, plumbing and the structure itself can all need of repair or replacement.
Unless the seller or a previous owner has completely restored the home to its original grandeur and updated it with contemporary appliance and style, perhaps this isn't the investment for you.
a good agent should be able to gauge your ability to handle an older home.
Do you have the time and financial resources to care for a gorgeous but crumbling Victorian with leaky pipes and cracks in the ceilings or would you be more satisfied with something newer and less problematic? Maybe "old" just means you aren't interested in a newly built construction, but something newer with more character.
If your agent correctly translates your vision, he or she will realize that just because you want to live in a walkable neighborhood might not mean you want to deal with circling the block for parking every night in an urban street with limited parking space.
Your agent should understand that your definition of an "updated kitchen" might not include a built-in refrigerator and that your idea of storage space could stem from what you've been accustomed to in your current home.
If your real estate agent considers your personal context, listens carefully and makes an effort to understand what you "want," that effort can translate your wish list into a meaningful tour of homes you really want to see.
To find an agent who speaks your language, look for an agent with experience in the local market and who has a long list of satisfied clients who have the homes of their dreams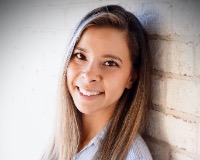 Author:
Tanya Gorman
Phone:
408-316-3512
Dated:
April 30th 2013
Views:
717
About Tanya: ...