5 Steps You Need To Take Before Starting Your Home Search In Clarksville TN
Buying a home is one of the biggest purchases you will make in your lifetime. Sometimes it's hard to decide if buying or renting is the best option for you. Since our area is predominantly military, sometimes buying isn't the best option for you.
1. How long are you planning on keeping the home?
You should try and find out how long you are planning to be living here in the Clarksville area. As realtors, we try and tell potential clients, that depending on the area of town you decide to purchase in, it takes about 3-5 years to break even and not have to pay any money out of pocket to sell your home. Keep in mind, in our market, it is customary for the seller to pay the realtor fees and a percentage of the closing costs. Now, if you plan on only living here for a couple years, but plan on keeping your home as a rental house then you should be good.
2. Contact a lender to get pre qualified.
The best way to find out what price range you qualify for, or the price range that you want to pay per month is contacting a lender. Lenders can answer all the home financing questions that you may have as well as pre qualify over the phone in as little as 30 minutes.
3. Find an area of town that you would like to live in.
I always recommend everyone drive around the city, look up school ratings and the crime ratings in the city. There are many factors to look at when trying to decide the area of town that you want to live in. Luckily everything you need in online now and it just takes some time and research to find what area suits your needs the best.
4. Find Real Estate Agent that works for you.
We as real estate agents work for you. I always recommend clients interview agents and see what they are willing to do for you as your agent. Now keep in mind that it's not fair to lead more than one real estate on. We are all independent contractors and although we might work for the same company, we are all individuals. We are all pretty understanding as well. If you are upfront and explain what you are needing to your agent, they should be able to provide that to you. If they can't, then it might be in your best interest to be honest with them and find another agent.
5. Lastly, Be as honest as possible
We are wanting to find you your dream home. We know how important this is for you. If you are clear and let your agent know exactly what you are wanting in a home, as well as what you are not wanting in a home, then they can do a customized search for you to find you what is available. The faster that all happens, the faster you and your agent are able to go out and starting looking at homes. Remember you won't be able to find EVERYTHING that you are wanting in a home for the price that you want. Find out the must haves you need and that is a good place to start.
I am always available by phone, text or email to answer any questions regarding homes for sale. If i don't know the answer, I will always try and find you the answer. There is no obligation to just getting answers to your questions. Contact me today to help you get started in your home search!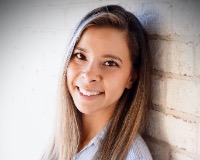 Author:
Tanya Gorman
Phone:
408-316-3512
Dated:
March 22nd 2016
Views:
676
About Tanya: ...